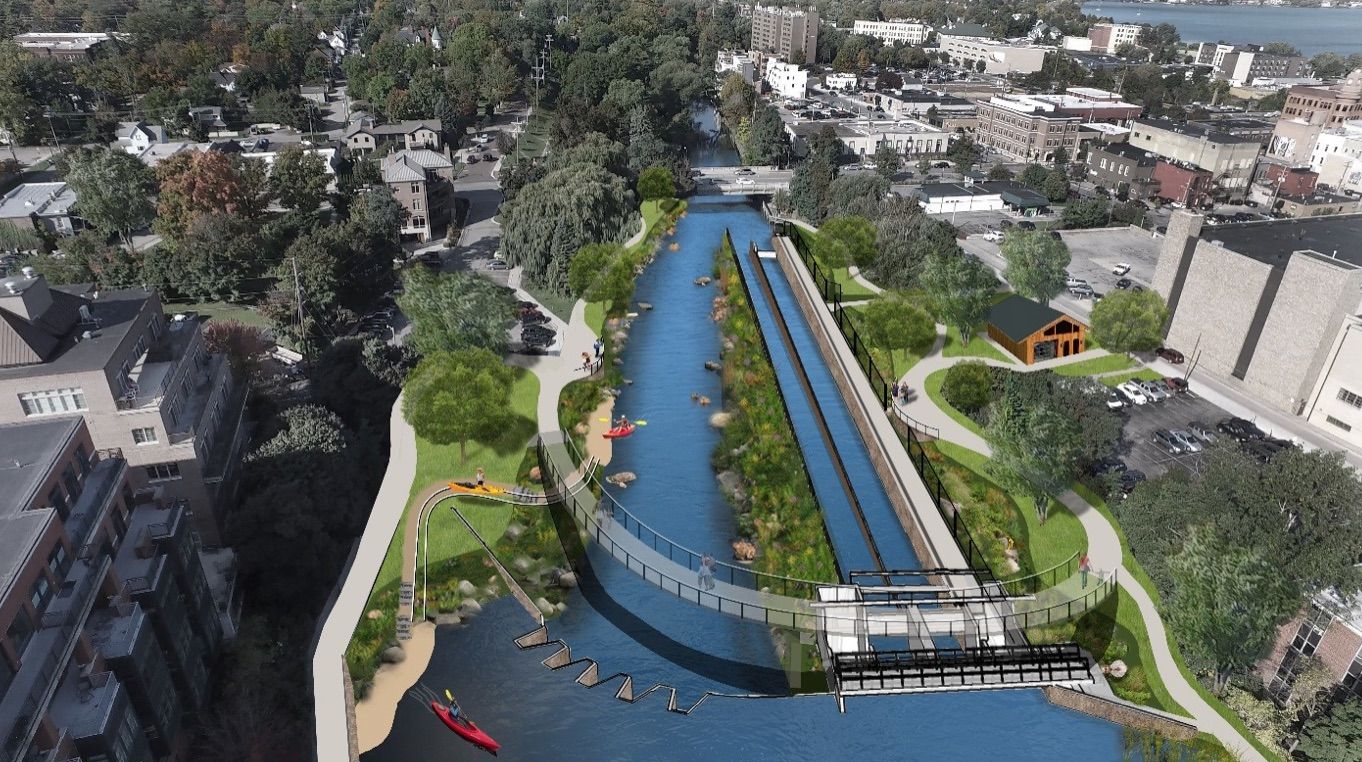 Fish Passage Property Purchase
At their September 2018 meeting, the DDA Board of Directors approved the purchase of 215 S. Union Street, a parcel of property along the Boardman River. Comsumers Engery currently owns the property and although valued at approximately $500,000, the DDA will pay $120,000. The property is anticipated to be used for an educational facility for the Fish Passage Project, a project that is aimed at studying invasive species and protecting our waterways.
FUNDING: TIF 97 funds will be utilized to purchase the property.
For more on the Fish Passage Project click HERE.